All of our products available for purchase online are listed below. We deliver directly to customers all over New England utilizing our very own fleet of delivery vehicles. We do not delivery on Sundays or on major Holidays. We do deliver before 7am and up to 8pm, and our delivery hours are not the same as our store hours.  Also, it is not possible to give a time of delivery, things happen beyond our control.  Thank you for understanding.
WE DO NOT DELIVER ON YOUR FRONT YARD OR YOUR BACK YARD, PLEASE DO NOT ASK OR GIVE INSTRUCTIONS TO DO SO.
Our fleet includes: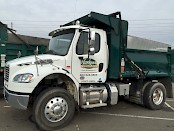 6 wheel dump truck:20ft long, 10ft wide w/mirrors, & 10ft high.
  F-350 truck : 18ft long, 9ft wide w/mirrors, & 7ft high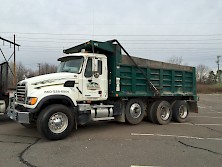 TriAxle dump:34ft long, 11ft wide w/mirrors, & 12ft high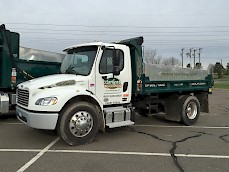 Med duty dump:23ft long,10ft wide w/mirrors,&9ft high
Please be aware that our delivery area is typically limited to Connecticut and Massachussetts. If you are outside of this area, please give us a call at 860-528-6806 to place your order. We will be happy to assist you!
Multiple bulk items in a single order will be charged separate freight charges due to the need to  deliver each item as a separate load.
We do not deliver on Sundays or on Holidays. 
Please understand that the colors may vary from the pictures.  We recommend to visit us to see the product in person or understand the color may be slightly different from the photo.
 Disclaimer on Natural Stone 
Natural stones, as the name implies, are products of nature. Any variations in texture, color, veining, and pattern must be accepted. By purchasing natural stone from us implies that you acknowledge that natural stones vary in pattern, texture, and color. The actual stone delivered may differ from the sample or picture(s) shown. You also acknowledge that natural stone ordered at a later date is not guaranteed to match what was previously ordered.